PSG is the least running Ligue 1 team!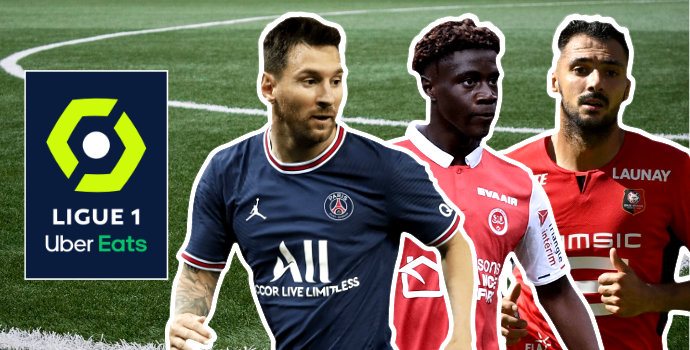 The LFP (French Profesionnal football league) has published the total distance covered by the 20 Ligue 1 UbertEats teams. A ranking dominated by Oscar Garcia's players (Reims). And guess what, Mauricio Pochettino's players (PSG) are the one with the lowest score!
After nine days of championship (only eight for OM and Nice), the Professional Football League has shared the number of kilometers traveled by the teams since the beginning of the 2021-2022 season. Leader of the French championship with 24 points, 6 points ahead of their pursuer Lens (18 points), PSG is paradoxically the team that runs the least in Ligue 1, posting a total of 888.1 kilometers covered. Leader in possession, Paris Saint-Germain therefore does not count on the energy expenditure of its players to dominate the championship. A trend which is confirmed in the Champions League : PSG has covered 212.8 km in two confrontations (FC Bruges & Manchester City). On the contrary, Stade de Reims is the leader of the ranking published by the LFP with 1079.5 kilometers covered, followed closely by Stade Rennais (1056.4 km), Clermont Foot (1037.8 km) and Girondins de Bordeaux (1036.5 km).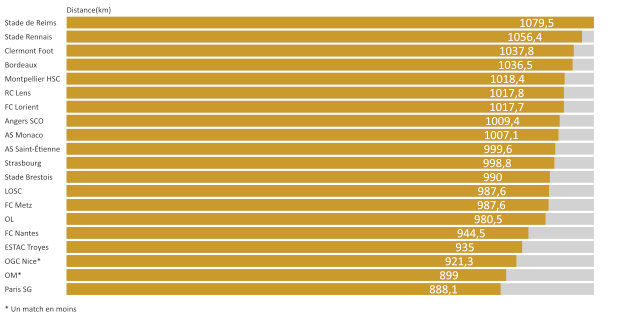 Does this energy expenditure guarantee good results ?

Stade Rennais, second in terms of kilometers covered, is the only team having won against Paris SG since the beginning of the season. This statistic underlines that Stade Rennais manage to set up their efforts on the ground. The opposite was true for Troyes (17th in Ligue 1) which scores the lowest total distance covered with only 932 kilometers. Furthermore, AS Saint-Étienne, last team in the Ligue 1 UberEats with just 4 points, is ranked 10th among the most running teams. In this particular case, energy expenditure does not guarantee results and does not explain the ranking of the Greens.

This ranking also highlights the work made by the promoted Clermont. Pascal Gastien's players have covered 1,037.5 kilometers since the beginning of this season and thus rank third. They also are placed in the fifth position of the teams who have the most the ball (53.61%). These performance data underline the intensity that Pascal Gastien imposes on his players. A pleasant playing intensity since Clermont Foot is one of the Ligue 1 teams which offers the most interesting game despite their 15th place in the standings.


By the way, if you're wishing to get your own personal statistics, or your team's ones like the pros, we've got what you need : TIBTOP® smart shin guards.
Comments
Leave your comment